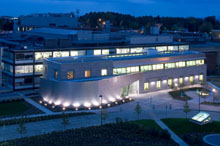 Welcome to the University of Vermont College of Medicine Intranet.

This site is specifically for faculty, staff and students at the College of Medicine who have COMIS accounts. Most links require valid College of Medicine credentials before continuing.

REMOTE DESKTOP instructions for Windows
The link above has changed to give you instructions to use remote desktop directly and NOT through a browser. This is to encourage people to avoid the recent browser incompatibility issues with the newly released IE 11.


Remote Desktop browser link This web link will only work with Internet Explorer (IE) 10 and lower. If you do not have IE, note the instructions below for Mac and Windows users.
Give us feedback via Footprints.

Outlook Web Access
- web version of your College of Medicine email
- most of the functionality of the full version
- need newer web browser & internet connection

Footprints
If you have any questions, please call the Help Desk at 656-7300 or use the link above to submit a problem via Footprints. Our regular business hours are Monday through Friday 8am to 5pm. Closed on University Holidays.